At Rimrock Dental of Redmond, Dr. Jade Cherrington and his expert team care about providing premier personal family service to our patients. Read our patient testimonials below to learn about our dental office atmosphere!
We encourage our patients to review Rimrock Dental of Redmond online at any of the following websites and let us know what you think: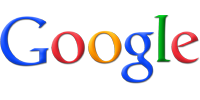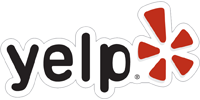 What Our Patients Say About Us
---
My family and I love our visits to our dentist! Dr. Jade and his staff are always pleasant & helpful. They are great with kids and know how to put them at ease. It used to be a battle to bring my 4 year old in but now he does so without complaints:) they go above and beyond to make every visit special and enjoyable for our kids. My kids love the animal balloons that they get every visit too!
– Maria Gonzalez
---
I have nothing but great things to say about Rimrock Dental! I called the office needing an appointment for a broken tooth. They were able to see me the very next morning and get started on my crown. The office is so cozy and nice. They provide TV's with Netflix and have Wi-Fi to make the visit as comfortable as possible.
– Sara Mcclure
---
I'm not a fan of going to the dentist. Having said that, this was easily the best series of appointments in over 60 years of "required attendance". In addition to being very straightforward and competent, Dr. Cherrington (call me Jade) is friendly, collaborative in his approach (no sales pitch), and, not least, appears to be a genuinely nice guy, caring father and great boss to his staff. The staff were all extremely efficient and knowledgeable. A special thanks to Shelley, the dental hygienist, who was very competent, gentle and thorough. I absolutely recommend this office to anyone, and in particular those who fear sitting in that chair!
– John Aaronson
---
We want to thank Rimrock Dental for your help yesterday. We are tourists in the area and my husband needed some emergency crown work. I checked my Yelp app and this dentist was highly rated. The office was able to work us in within hours and their fee was very reasonable. Thanks again, too, to your great Staff –very friendly and professional!
– William Deaton
---
Dr. Jade is a great dentist. As a young person, I appreciated his caring and relaxed attitude. He is concerned his patient's dental health and well-being. The hygienist and dental assistants are all very nice and have great smiles. Their use of Netflix during procedures also deserves a double thumb up. Overall, great place.
– Amonette Kat
---
I've never really cared to go to the dentist growing up, but I have to say that going to Dr. C has been a wonderful experience. He understands that folks can be uncomfortable, and he totally puts you at ease. He's very gentle and caring and gets the job done with ease. I would recommend him to everyone, any age or gender.
– Tom Johnson
---
When I first took my kids to the dentist they had alot of apprehension and fear with getting any work done due to past experiences with other dentists, after a few appointments with Dr. Jade they look forward too their visits and actually ask when they can go back. He is so caring and professional we wouldn't think of going anywhere else. I highly recommend anyone who is looking for honest caring dental work to be done to go see Dr. Jade.
– Dustin Hinson
---
My wife and I have had the luxury of having Dr. Jade caring for our dental needs for the past three years. He has impressed us with his excellent communication concerning treatment needs and options available to fulfill those needs. He is extremely conscientious about making the visit a pleasant one, even with more complicated procedures being performed. Though he is located in Redmond and we reside in La Pine, we gladly drive the extra miles to receive care from him. We have referred friends to him and will continue to do so. We give him 5 stars for his excellent, overall care.
– Jerry and Kelli S.
---
Dr Jade is the best dentist I have ever been to. For many years I had horrible anxiety every time I needed to go to the dentist . This all changed 4 years ago when I started seeing him. He has alway been very accommodating to my fears and very patient throughout all my visits. He is very good at explaining what he is about to do and always makes sure you are comfortable before he proceeds. Thank you Dr Jade for helping me overcome my fear of dentists.
– Tyrel Meridith
---
My visit to Dr. Cherrington's office was a Godsend. I had multiple problems with my teeth. It had been 15 plus years since I had seen a dentist. Not only did he make time to see me quickly, but the professional treatment I received from him, and his staff, put me at ease. I would highly recommend him for anything from a check up, to major corrections.
– Kelly Daniels
---
Several weeks passed with this unrelenting 'brain freeze' pain in my mouth, when I finally had to surrender to 'finding' a dentist. I was clueless, and due to my past experiences, was not a willing participant. Jade Cherryington was the dentist of choice, and I desperately phoned his office to make the dreaded appointment. Dentist Jade was awesome. He targeted the problem immediately, assessed my options and proceeded to resolve my issue. He was sensitive to my financial needs as well as my physical need and gave me the necessary information to make a decision. After the procedure I was impressed with his professionalism, precision, follow-up and the fact that all aspects were painless. I will remain his patient.
– Karen Cross
---
We really enjoyed our recent visit with Dr. Cherrington. Not only is he a skilled dentist but he interacts exceptionally well with children. He even took the time to tie balloon animals for my kids. All dentists can fill a cavity but it takes a special dentist like Dr. Cherrington to make it enjoyable.
– Regan Mouritsen and girls