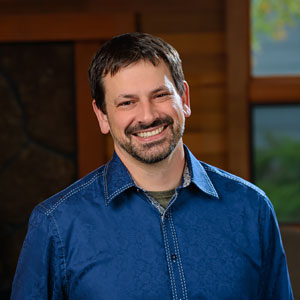 Dr. Jade Cherrington, DDS knew he was interested in healthcare from an early age. He graduated from Orem High School the summer of 1991. He was offered a Presidential Scholarship and immediately started a Nursing program at the College of Eastern Utah. By 1992, Dr. Cherrington was practicing as a Licensed Practical Nurse, and in 1994, he became a Registered Nurse.
Education
After considering different fields in health care, Dr. Cherrington decided to pursue a career in dentistry. He continued to work as a charge nurse at the hospital while attending school and finishing his degree at the University of Utah. Dr. Cherrington was accepted to several dental schools, but decided on the Ohio State University College of Dentistry. He graduated magna cum laude in the top of his class and was inducted into Omicron Kappa Upsilon Dental Honors Society.
Based in Redmond, Oregon
In 2006, Dr. Cherrington started practicing in Central Oregon and moved to Redmond in 2007. He has developed a close relationship with his team and the patients he has worked with over the last several years. While most of his patients live in Redmond, Dr. Cherrington has patients located all over Oregon. Dr Cherrington opened Rimrock Dental of Redmond in an effort to continue to maintain the high level of care he strives to provide for those he serves.
Community Involvement
Dr. Cherrington met his wife, Tammie, while he was in nursing school. They have been married since 1993 and have four boys. Dr. Cherrington earned his Eagle Scout and has been involved in scouting with all of his boys. He has volunteered and spent time with his boys as their Cub Master, Den Leader and Coach for soccer teams.